Creosote can be an inherent part of the process of making pine tar, depending on a few factors in the process.
The Bickmore® brand of pine tar is safe for marine and equine use, but is not safe for any 'human use' application (e.g., soapmaking) because it may contain creosote.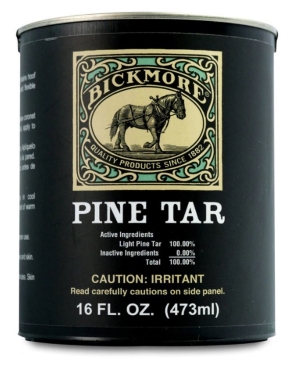 For 'human use' applications, always use creosote-free pine tar that clearly states that it is for human-grade use.