Fiberglass mat, also referred to as chopped strand mat (CSM), is typically used for laminate layup and repair work. CSM is a non-woven material made of 1-2" fiberglass strands laid randomly on top of each other and held together by a styrene-soluble binder.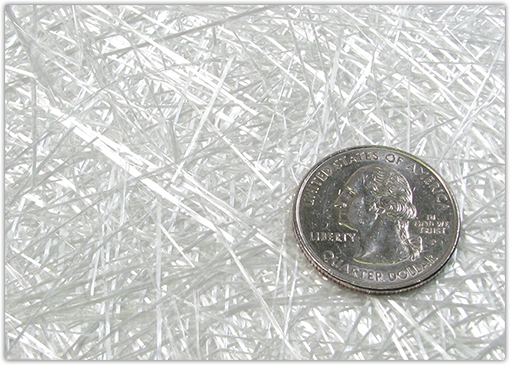 To wet out CSM, use a polyester or vinyl ester resin, which dissolves the mat's styrene binder. The mat wet outs perfectly clear, softens, and can be draped over curves and manipulated into the desired shape.
Can epoxy resin be used to wet out CSM? You can use epoxy to wet out CSM, but epoxy doesn't dissolve the binder, so the wet-out CSM will remain white. It'll also be a little stiff and unable to conform to complex contours, which is fine for flat surfaces, such as plywood decks. Instead of dissolving, the binder will be sealed in the cured epoxy to create a strong laminate.