The bilge pump is just one component of the bilge system on a boat. There's also the hose and the thru-hull fitting, and you have to position the discharge opening where it best suits your needs. For safety reasons, many boat owners choose to install more than one bilge pump. So what is a bilge pump, why do you need one, and which one should you choose?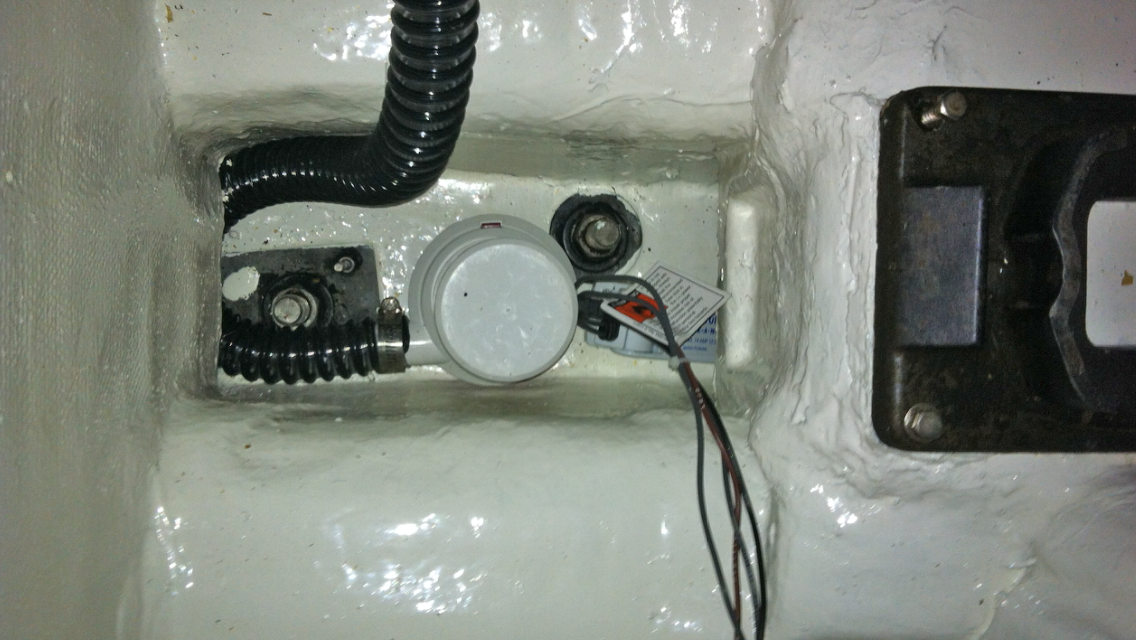 What is a bilge pump? A bilge pump gets rid of unwanted water from the bilge compartment (also called the bilge well), which is the lowest compartment inside your boat's hull. This nuisance bilge water can come from a number of sources, including accidental spills, propulsion systems, leaky pumps and pipelines, overflowing tanks, stuffing box drips, and rain or spray coming in from an open companionway, among other things. A bilge pump is also used to remove water in the event your boat is sinking, and while it won't keep the boat afloat, it can possibly give you more time to get help.
Most boats use one or more electric bilge pumps that are wired directly into the boat's electrical system. Automatic bilge pumps have a sensor or a float switch that turns the pump on if it detects rising water. Bilge pumps with automatic sensors usually turn off when the water goes below a certain depth. A pump can also be activated via a switch on the dashboard. There are also manual bilge pumps available that are good to have on board as a backup means of removing nuisance water in the event the electric pumps fail, or can't keep up with the amount of water coming into the bilge, or if the batteries are not working for some reason.
Types of electric bilge pumps: Electric pumps can be connected to a control box or switch, or set to start automatically when the water rises to a certain level in the bilge, and automatic stop when the water is drained down in the bilge to a preset level. There are two types of electric bilge pumps - centrifugal and diaphragm. A centrifugal pump has to be submerged in the nuisance water to operate. It uses spinning vanes to pull water into the pump and push it out through an outlet port, like a thru-hull opening. This type of pump has a built-in strainer that easy to remove and clean. Centrifugal pumps usually remove all the nuisance water except for about the last inch. A diaphragm pump uses a membrane to lift the nuisance water up through the intake hose and expel it outside the boat's hull. An external strainer prevents debris from clogging the valves.
How are bilge pumps rated? Bilge pumps are rated to pump a certain number of gallons per hour (gph) or gallons per minute (gpm). The gph ratings for bilge pumps from manufacturers such as Jabsco, Rule, and Attwood are measured at the bilge pump itself and don't consider such elements as the distance the water must be pumped upward to the thru-hull fitting above the waterline, dips in the voltage supply, or drag created by corrugated hose, or other elements. Bearing these factors in mind, understand that these electric pumps typically work at about 60% of their rated capacity. For example, a pump rated at 1,000 gph will actually pump about 600 gph.
Here are some suggested pump capacities based on boat length. Understand that though these numbers may seem high, in the event that you need a bilge pump for an emergency, it's better to have more bilge pump capacity.
16-20 feet: 2500 gph total, using 2 pumps
21-26 feet: 3000-3500 gph total, using 2 pumps
27-35 feet: 3500-4500 gph total, using 3 pumps
36-42 feet: 6000 gph total, using 3 pumps
43-49 feet: 8500 gph total, using 3 pumps
50-59 feet: 9000 to 10,000 gph total, using 4 pumps
Remember, the bilge pump is just one component of your bilge system. While the pump(s) should be the maximum capacity your boat can handle, you want to do everything possible to avoid reducing the diameter of the hose, connector, or thru-hull fitting to optimize flow, because any reduction in output diameter will reduce the pump's ability to remove unwanted water - which in the end could be a ship-saving or life-saving matter. As far as the hose goes, you'll also want it to be smooth-bore (not corrugated) to reduce friction (friction burns up pump capacity), and you want it to be the minimum length necessary so as not to add 'head', which is another term for the height that the bilge pump has to push or pull against.
16-20 feet: 2500 gph total, using 2 pumps 21-26 feet: 3000-3500 gph total, using 2 pumps 27-35 feet: 3500-4500 gph total, using 3 pumps 36-42 feet: 6000 gph total, using 3 pumps 43-49 feet: 8500 gph total, using 3 pumps 50-59 feet: 9000 to 10,000 gph total, using 4 pumps" } } }