Amine blush appears as a waxy coating on the surface of cured epoxy. Sanding does not remove amine blush, it just pushes it around on the surface.
You should assume that ANY epoxy can have an amine blush after curing, even if the label indicates it is non-blushing. Any surface blush must be removed before you apply additional coats of epoxy, varnish, or paint, otherwise the finished surface will not cure properly, or bond to the substrate as intended.
Use a Scotch-Brite abrasive pad and water (not solvent) to remove amine blush; change the water regularly to ensure all blush byproduct is removed completely. A mild soap can be added to the water, if desired, but strong detergents or specialty soaps are not required. Rinse surface thoroughly, and allow the surface to dry.
To prevent amine blush, use peel ply (also called vacuum bagging release fabric).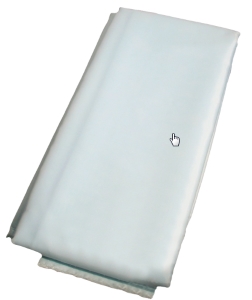 Peel ply won't react with the epoxy, and it's easy to peel off after the epoxy cures. As the peel ply is removed, it will take any blush or excess epoxy with it, leaving a surface that's ready for sanding, priming, or another layer of laminant.