Pine tar has been used for hundreds of years as a general waterproofing material on wood and metal boats. It's also an excellent preservative for wood and for traditional fiber rope. One of the more common marine applications for pine tar is to create a varnish with it by mixing pine tar with boiled linseed oil, turpentine, and Japan drier.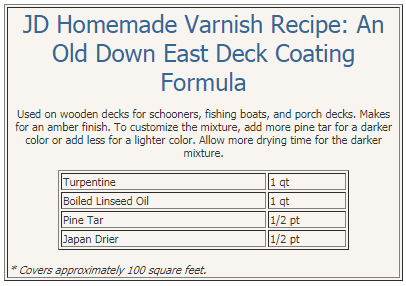 Pine tar can also be used as a substitute for pressure treating wood. But not all pine tars are the same. Marine-grade pine tar contains creosote, making it very toxic to humans.
Other applications for pine tar include maintaining the elasticity and flexibility of horse hooves by helping to retain moisture. The pine tar acts as a natural topical antiseptic and fungicidal agent.
Creosote-free pine tar is considered safe for 'human consumption' applications such as making soaps. When buying pine tar, check to be sure it's a type that's appropriate for your project.