The shelf life of any product is based on the conditions in which it is stored. Interlux states that Cetol should be stored between 41-95°F, out of sunlight or extreme conditions, and with the container closed completely. If Cetol is kept under these conditions, one can expect a typical shelf life of three years.
A simple trick to help maintain the Cetol product is to prevent it from oxidizing by reducing the amount of air in the can, the same as you would for any other air dry product. Over time, the product reacts with any oxygen in the can, causing it to cure on the surface.
The first step to preventing oxidation is to ensure that the lid makes a perfectly tight seal. If there's room for any fresh air to get past the lid, there's also room for the solvents to escape, accelerating the rate that the product can cure on the surface, and leading the product to skin over.
Products such as Bloxygen® can help displace the air with Argon, preventing the product from oxidizing in the can.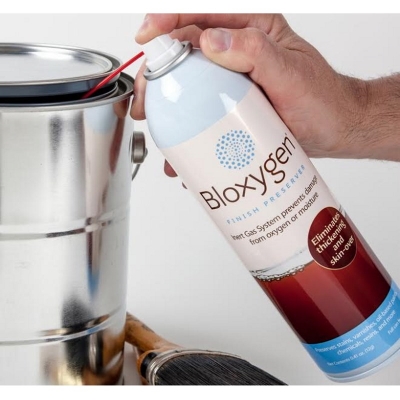 Another method to keep the product viable is to box it down to a smaller metal can, such as a pint container, to reduce the volume of air present in the can.