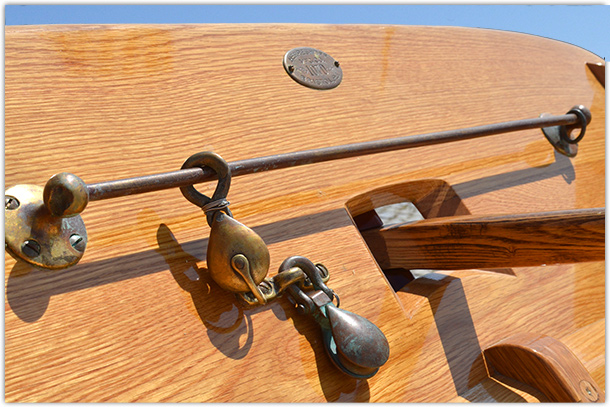 The coverage of any
varnish
is highly dependent on the porosity of the wood substrate and the number of sealer, build, and finish coats desired, minus any waste. Most common varnish applications take 4-6 coats, or more.
Sealer coats are applied directly onto the wood, as the first few coats. In general, these coats are thinned a substantial amount so the varnish can penetrate the pores and grain, giving the overall varnish job a good foundation to adhere to. These sealer coats do not usually build up much, but serve to fill in the wood grain and pores. Note that thinning 5-10% on build coats does not extend the coverage of the material, as it just evaporates.
Commonly, it can take 3-6 coats to fill grain of certain species of wood, depending on conditions. For this reason, we developed our UV-stable
TotalBoat Wood Sealer
, pre-varnish treatment under 1-part varnishes. It dries fast, requires no sanding between coats, and lets you save your more expensive varnish for build and final coats.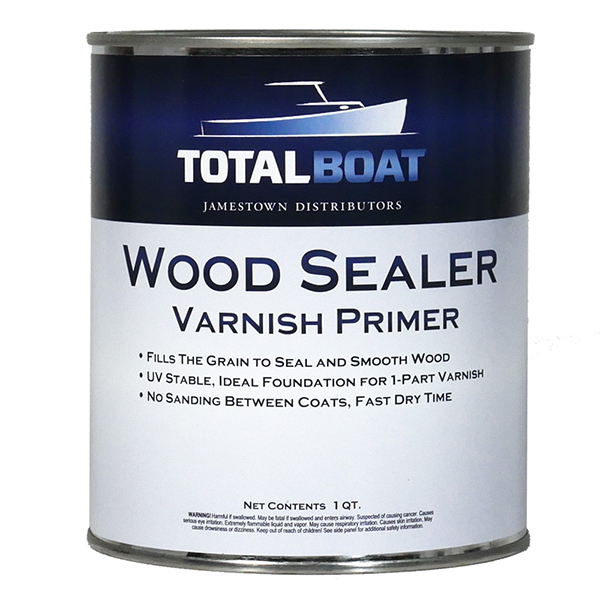 Build coats and finish coat: Build coats protect the wood from moisture and UV damage, build depth, and add beauty. The number of build coats applied is up to you, as more coats equals greater depth and UV protection. Keep in mind that a few of the build coats may get sanded away in the process. The final coat is the finish product that will be admired by all, so take care in following the varnish manufacturer's instructions for making it as smooth and dust-free as possible.
Here are the coverage yields, thinning percentages, and recommended number of coats for some popular varnishes.
| | | | |
| --- | --- | --- | --- |
| Varnish | Coverage | Thinning % | Recommended Number of Coats |
| Z Spar Captain's | 585 sq. ft./gal. | Brush - 5-10%, if needed; spray - up to 20% | Bare wood: 4 minimum |
| Z Spar Flagship | 450 sq. ft./gal. | Brush - 5-10%, if needed; spray - up to 20% | Bare wood: 4 minimum |
| Interlux Schooner | 420 sq. ft./gal. | Thin first coat 10% on bare wood. | Bare wood: 5-6 minimum |
| Epifanes Gloss Clear | 150 sq. ft./liter | 1st coat 50%; 2nd coat 25%; 3rd coat 15%; 4 & more 0-5% | At least 4, after 3 sealer coats |
| Pettit Hi-Build 2056 | 450 sq. ft./gal. | Brush - 5-10%, if needed; spray - up to 20% | Bare wood: 5 minimum |
| TotalBoat Gleam | 250 sq. ft./gal. @ 3 mils wet | Brush - sealer coat 25%, additional coats 5-10%, if needed; spray - 10-25% | 4-6 coats |
| TotalBoat Halcyon | 80-100 sq. ft./quart | Up to 20%, only if needed | 2-3 minimum |
| TotalBoat Lust | 250 sq. ft./gal. @ 3 mils dry | 1st coat only, thin up to 100%; Subsequent brush coats: up to 20%, if needed; final coat - no more than 5%. | 6-8 |
| Deks Olje D2 | 15 sq. meters/liter | Do not thin. | 6 |